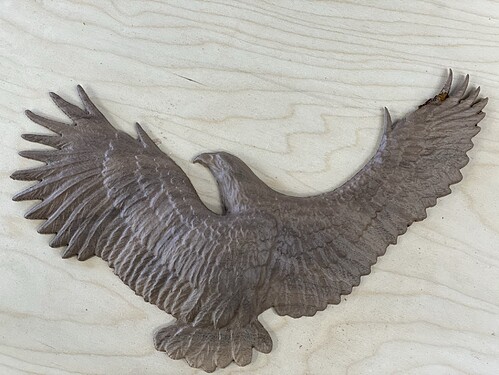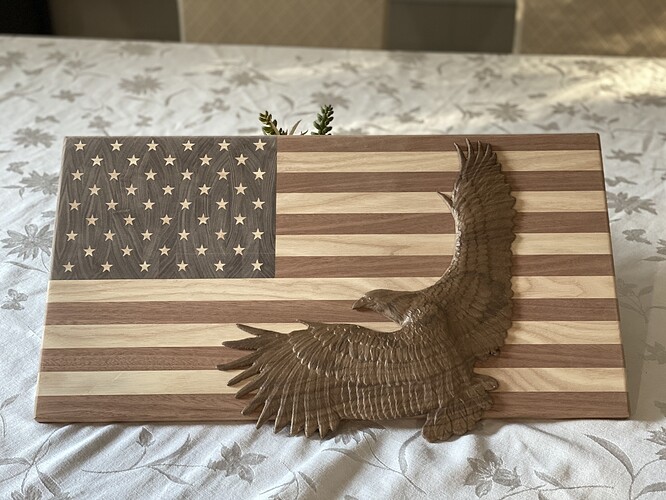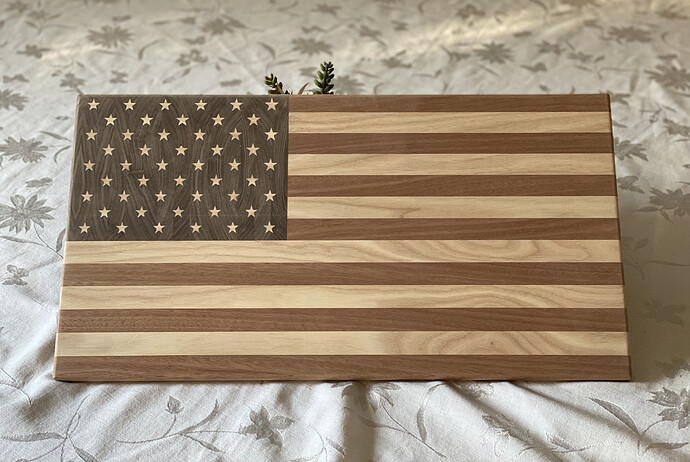 Constructed American flag out of Sapele, Ash, and walnut. Stars are ash inlays using my CNC and VCarve inlay technique.
Carved the eagle out of Walnut with my CNC. Imported Vectric Model and setup for carving. This was a gift for another one of my wife's sisters.
Made them separately in event she wanted to hang separay - fun project. Posted on Instagram and Facebook. Next thing I know people are calling me and asking if I can make them a flag and eagle - for a commission of course. Now I have three more to make.