Princess Lilli the Bean of Candyland, age 6, helps make a lot of cookies, cakes, and candies with us and with her paternal grandmother. Our pseudo grandchildren - next door neighbors are 3-8 in age and obviously love cookies. So they are getting cookie cutters for Christmas. The total produced is in excess of 20, two sets of six dinosaurs - Evie and The Bean both love dinosaurs, four sets of two Disney related cookie cutters, a few Hogwarts / Harry Potter related cookie cutters, and a few I liked.
The results of SOME of them are shown here.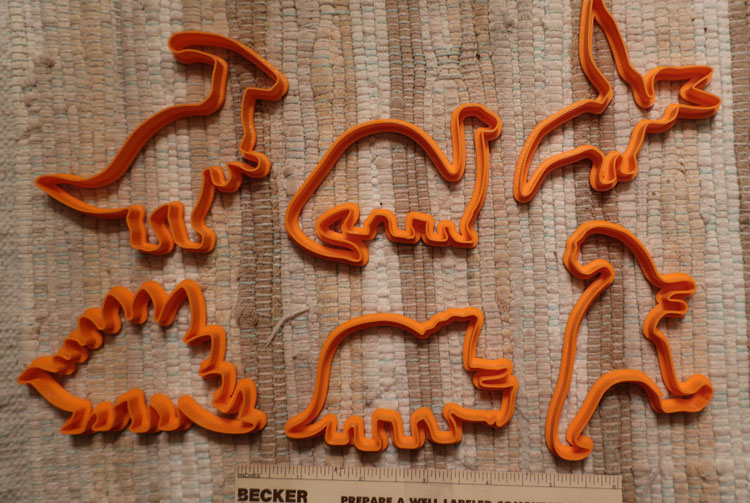 The results of the test run are shown here.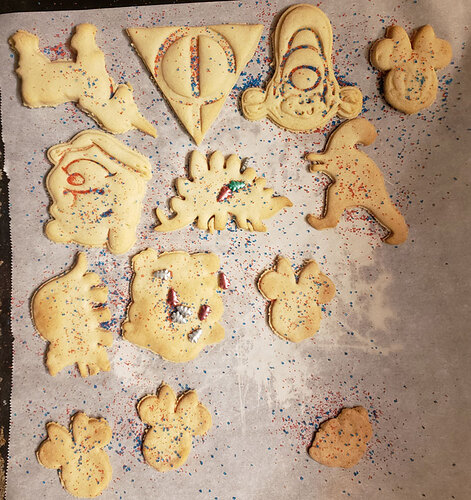 Gluten free and they taste good.
Thanks,
Rex