My Mother In Law was sad at her first vaccination that they didn't give her a sticker.
So I made her this 2" coin for today's second shot! I hope she likes it!
I am happy to share the lightburn file with this forum if someone would tell me how.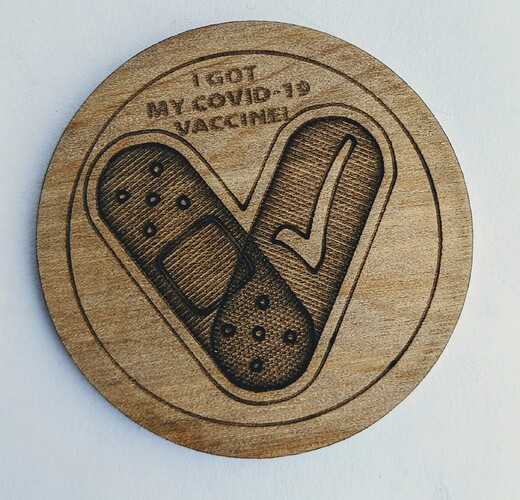 Susan