I just posted a video showing a CNC using a Drag Knife to cut veneer for a simple marquetry project, a two-wood smiley face. The results can be seen below and in this case it worked OK, I had a feeling the laser could do better.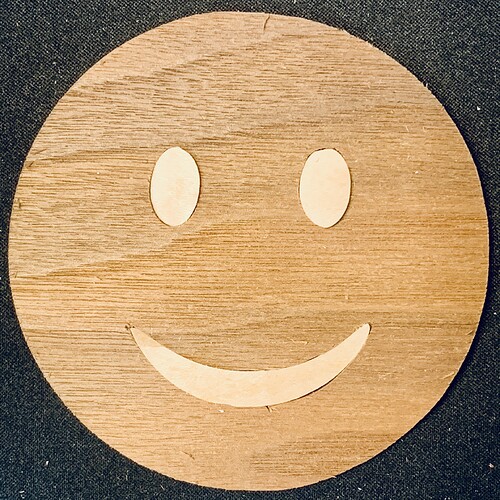 In the past, the two issues that kept me from being excited about laser marquetry were: smoke staining and kerf (the gap resulting from the laser burning off wood). Our new lasers arrive in June and should have better compressed air to clear away smoke and reduce staining. Lightburn now has a Kerf Offset feature to deal with the fit issue associated with kerf.
My home setup already addresses these issues so I thought I'd give it a try.
This first picture shows no staining due to compressed air. However, if you look around the eyes mouth you'll see the gap that results from burning away wood while cutting. This picture shows no adjustment for kerf so it wouldn't be acceptable.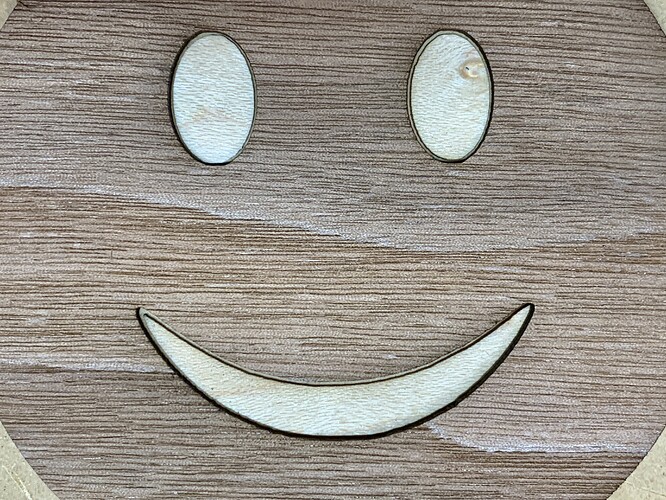 This second picture shows the benefit available from Lightburn's Kerf Offset tool. After a couple of test cuts I settled in at an offset of 0.035" [edited] and, as you can see, the pieces fit perfectly.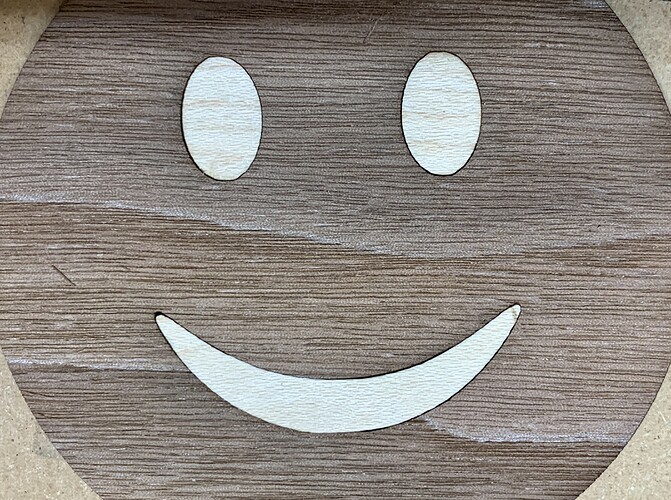 Conclusion?
With our new Thunder Lasers and the latest Lightburn we're ready to do laser marquetry!