Calling all CNC SIGers!
This Saturday, at 10:00 AM, we will have the March session of the SDFWA CNC SIG, and we have two topics lined up to explore.
First we will be hearing from Rob Sandstrom (@robsandstrom56). Rob has been doing some fantastic work with 3D models in his carving and he will tell us about importing 3D models and the setup to cut them. He will also talk about using V-Carve and when one might chose one approach over the other. Hear is a piece that Rob cut recently: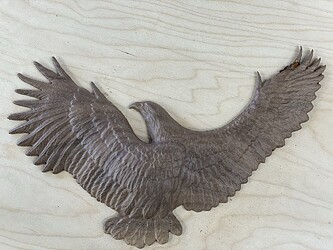 Then Pat Duffy (@Pat ) will talk to us about Advanced V-Carve for combining V-Carve work with pockets. He will also show us a tool called the GCode Splitter that will allow you to do advanced work like this even if you don't have a bit setting device that allows you to change bits during a cutting job.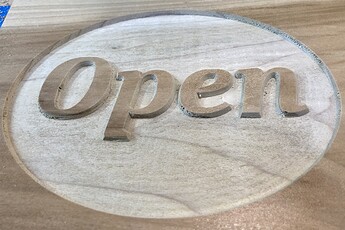 You can sign up for the session on the SDFWA website or click here on Saturday to come into the meeting.
Altogether it should be a great session. See you all on Saturday!