Travis,
Did some looking. I think I am in trouble AFTER I SHOW MY WIFE.
Tons of stuff on the www.schildhouse.com 3D printing page. Just finished Mickey and Minnie, 4 1/2" high each, over 8 hours each.
Probably averaging 6+ hours a day. Switching to model railroading when I can - Princess Lilli the Bean of Candyland wants to S Scale / American Flyer Polar Express up and running.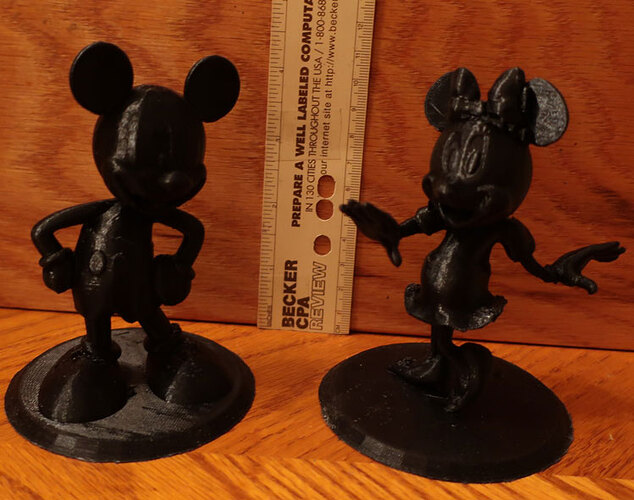 Thanks,
Rex