After the last SIG meeting I decided to try making an HDPE plastic mold, the kind that won't leak and can be reassembled. Step #1 was to find some 3/4" HDPE that wouldn't break the bank.
San Diego Plastic's scrap bins are something I look into when ever I'm in their neighborhood (Chula Vista by the Bay). Today they had HDPE in abundance so I bought some 3/4" to make some molds. (I didn't want any thinner because I wanted plenty of material for hardware inserts.)
I had checked Amazon previously so knew what to expect at retail. HDPE is kind of expensive unless it's scrap sold locally which costs you $4/lbs. There was lots to choose from. I spent $40 and this is what I got … plenty to play with.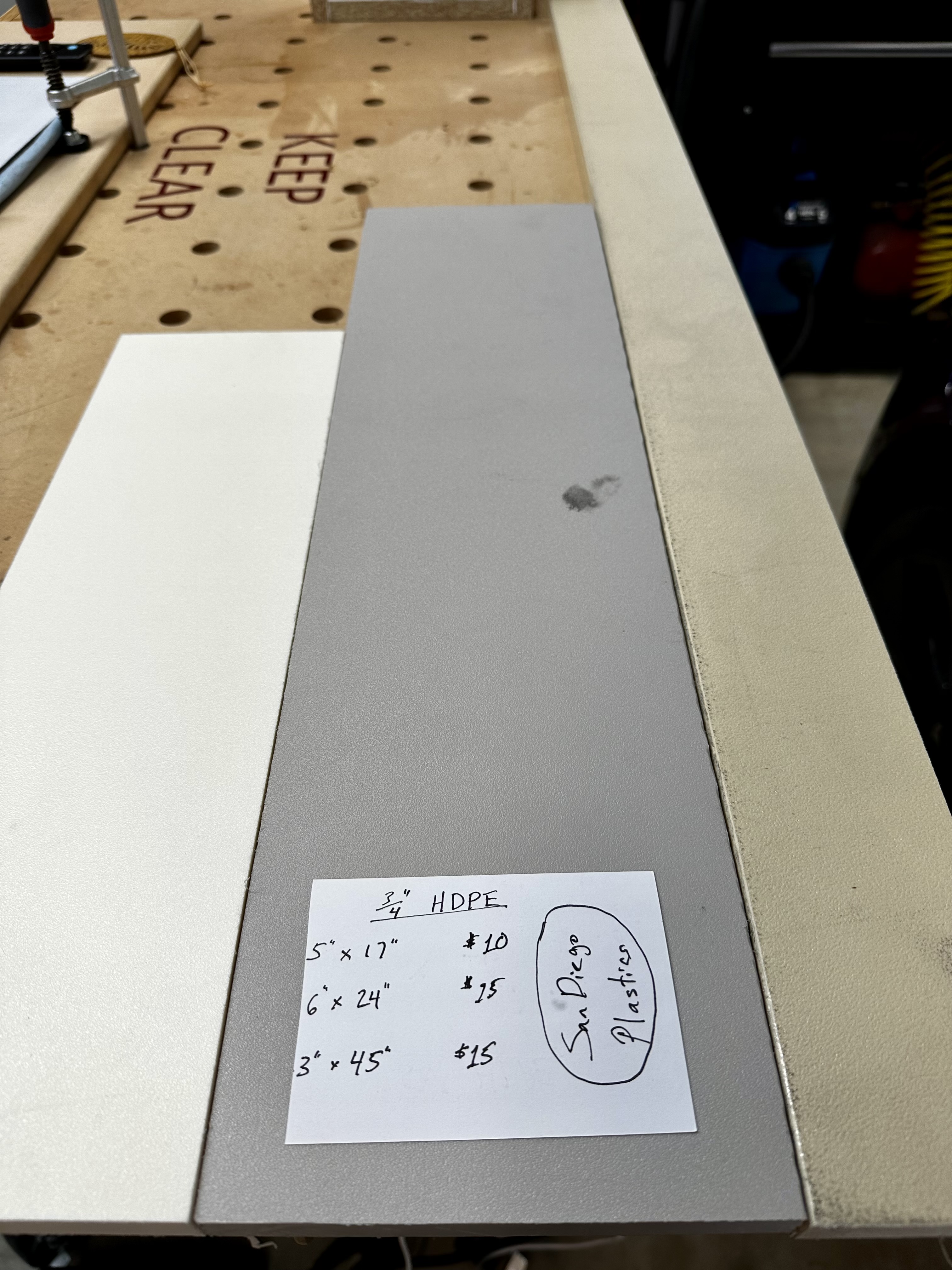 Just to give you a sense of what was there and available, below you can see two 16" round 0.75" pieces and an 8'x5" piece of 1.0" scrap. Lots could be done with that too.