How would you like to be able to do work like this?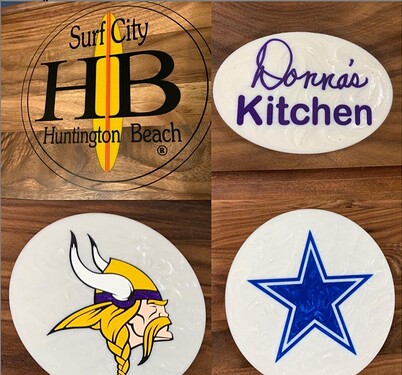 This month the CNC SIG, Laser SIG, and Epoxy SIG will all combine on Saturday, January 16, at 10:00 AM to discuss this topic in detail. We'll cover machining with both lasers and CNC using multi-pour epoxy work to achieve colorful, detailed designs.
To sign up for the Zoom meeting, please click here. Or, at the time of the class, you can click here.
All are welcome to attend at no charge!